When I think fall, I think 1. Jumping in leaf heaps 2. Pumpkin picking and 3. Candy corn….lots and lots of candy corn! The darling yellow, orange and white color combination is irresistible! Now, I must admit, eating more than two pieces of the stuff makes me sick to my stomach… but I eat it anyway. I'm hardcore like that
Because eating straight candy corn isn't my cup of tea, I wanted to find a candy corn flavored dessert recipe to mellows it out a bit. I found a ton of candy corn themed desserts out there, but none of them actually contain candy corn… they just look like candy corn. Although they look really cute, I think it's pretty lame that they don't taste at all like candy corn.
After searching far and wide, I found this kick-a$$ candy corn butterfinger recipe! It is only three ingredients and can be made in the microwave!!
Me being me, I couldn't just make boring butterfinger squares, so I decided to make them look like candy corn and put them on a stick. My husband busted me while making these (I try to hide my chocolate dipping endeavors from him because he knows thinks I'm a little crazy and I make a big mess). He says to me "Why are you making candy corn flavored stuff that looks like candy corn? Why not just eat candy corn?". Can you believe him? He just doesn't get it! #1: You can't put candy corn on a stick… #2: It would be very difficult to dip candy corn in chocolate… and #3 What fun is there in that?? ANYWAYS, here's how I made these…..
What You Need:
Approximately 32 Pops
1 lb Candy Corn
1 16 oz can creamy peanut butter
1 lb yellow candy melts
1/2 lb orange candy melts
1/4 lb white candy melts
32 Lollipop sticks
Foam block for drying
(Sorry for the grainy, dark pictures. I started these at 7 pm after a looooong day at work, so the lighting was bad and I was unmotivated to take good pictures)
Place candy corn in a microwave safe bowl.
Microwave on high for 1 minute. Stir and continue cooking in 30 second intervals until melted. Stir between each interval.
Stir in peanut butter until smooth. (The mixture will be thick and sticky and may look kinda gross but trust me, it'll all come together!)
4. Spread mixture in a 8 x 8 pan lined with parchment or wax paper. *Tip: Use a square of parchment or wax paper to pat down and smooth out the mixture.
5. Refrigerate or place in freezer to allow it to cool completely.
6. Cut into 2 inch strips and cut each strip into triangles, with a one inch base.
7. Melt yellow candy melts according to package directions and place in a deep cup.
8. Dip lollipop stick into melted candy and insert into the bottom of each triangle and allow to dry completely. *Tip: Place dipped triangles on a cookie sheet and place in freezer for a few minutes to allow the candy to dry quickly.
9. Dip entire triangle into the melted yellow candy. Place your pop into a foam block to dry. For quick drying, place pops in the freezer for a few minutes
10. Melt orange candy and dip pops 2/3 of the way into the melted mixture. Place back in foam block to dry completely.
11. Melt the white candy and dip the tips into the melted mixture. Place back in the foam block to dry (I know, it's a lot of dipping!).
After lots of dipping and drying, your pops are finally done!! They are a bit of work but aren't they adorable?
I made these to give away at a work retreat so I wrapped them in cellophane and tied them up with some ribbon and a printed fall tag.
Couldn't resist a midnight bite…I think I deserved it, don't you?
This edible craft has been featured on: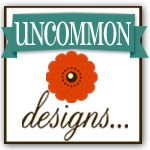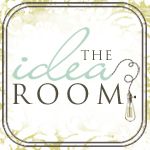 *Peace Love & Cupcakes*
Vanessa
Related posts: